Get Noticed with Smart360°s Virtual Tours!
Why? Because Posting Virtual Tours and  Photos improves your Google SEO ranking and gets you found FIRST!
Check out a few of our Client Tours! (All links open in a new tab):
Auto Dealer Tour  Customers will feel right at BEFORE they ever walk in your door with a Full Showroom Tour!
New and Used Auto Inventory Tour  Get faster inventory turnaround with a full 360 degree interior tour including exterior views AND a video!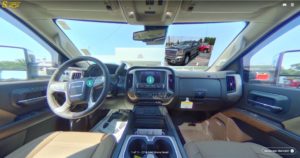 Full Home Tour  – Check it out! You'll have the ultimate sales tool for Realtors, Home Builders, Remodelers and anyone looking to sell or exhibit a home.
Long-term contracts and Non-Profits get Deep discounts, so don't wait any longer; contact us today!
SELL FASTER with Smart360s Virtual Tours!